28.11.2019
We promote our company with 100% Renewable Energy
In Okin we are committed to the environment and we are increasingly aware of the relationship between greenhouse gas emissions and climate change. This increased awareness has resulted in the hiring of 100% RENEWABLE ELECTRIC ENERGY to carry out our daily bread production.
This important milestone, which was launched at the beginning of 2019 and will continue throughout 2020, represents a further step in our evolution and growth as a "Clean Label, Clean Company".
We are proud to communicate this commitment to the environment and therefore the seal of the boxes will become a new communication support, will cease to be "transparent" to communicate "Made with Green Energy".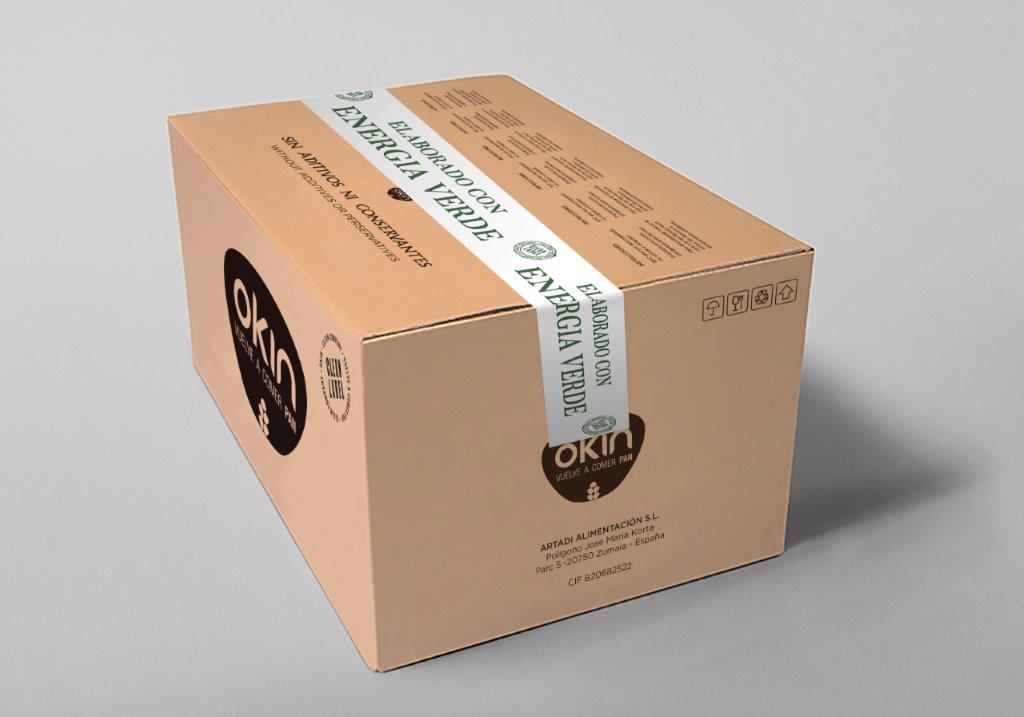 This initiative allows us to achieve one more of the United Nations Sustainable Development Goals (SDS). In short, we continue to shape our "Clean Company".
Find out more about our Commitment to Sustainable Development