10.07.2019
OKIN 1994, the new name for Pan de Leña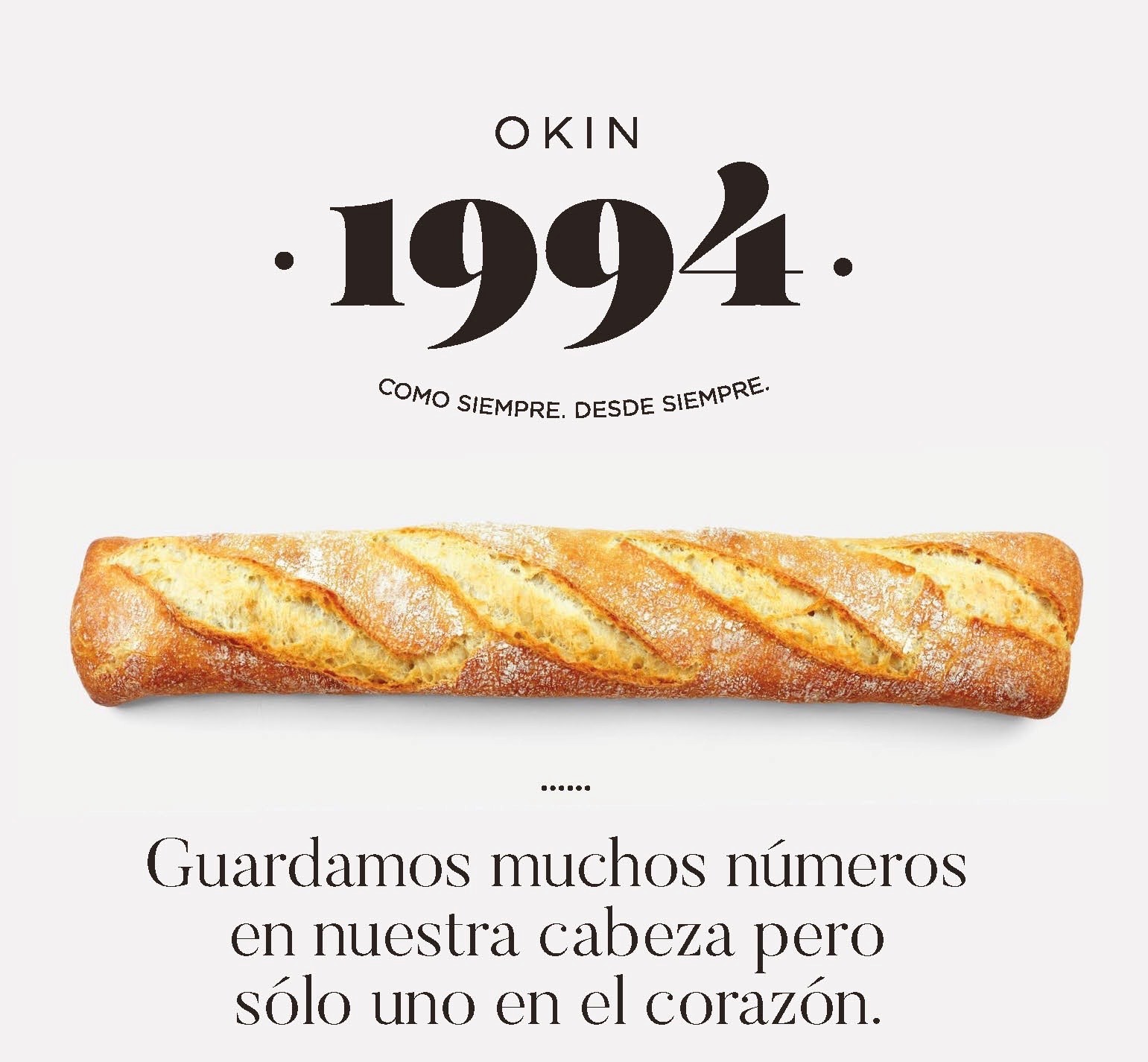 The Firewood loaf is Okin's most iconic rustic; the one that has made the difference in all the comparative tastings. A very loyal bread due to its presence, taste, texture and conservation. A sure bet to differentiate itself through quality.
As an adaptation to the New Bread Law, which came into force on July 1, 2019, at OKIN we have renamed the Firewood Loaf as OKIN 1994.
WHY 1994?
1994 is the year in which OKIN was founded. A date that we carry in our hearts, just like our most iconic rustic. Unique and inimitable. With its slightly acidic taste, very crispy bark and flexible, honeycombed crumb. The same as always, which we have renamed this way: OKIN 1994. This is our homage to the Pan de Leña.