14.06.2019
OKIN collaborates with #TooGoodtoGo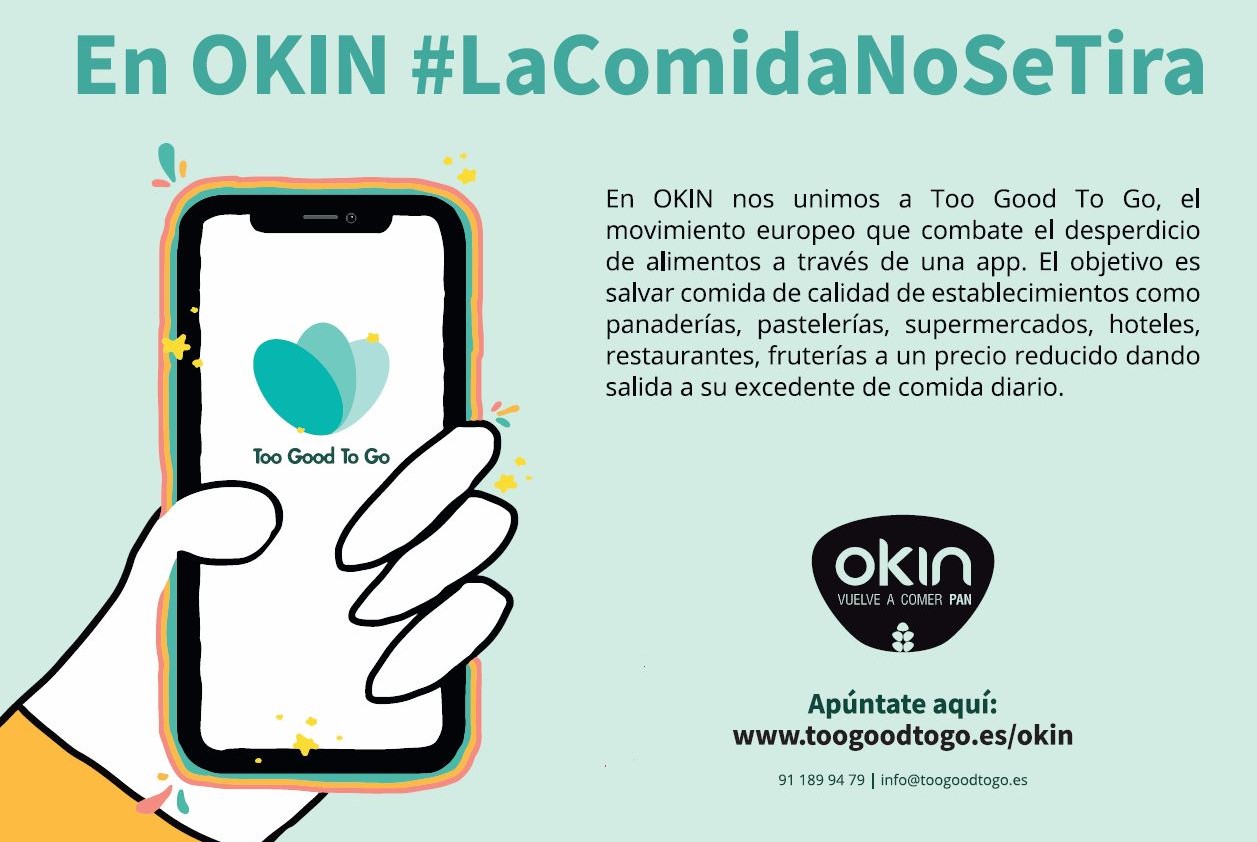 The problem of food waste
1/3 of all food produced worldwide is wasted every year. If this food waste were a country, it would become the 3rd largest CO2 emitter in the world, behind only China and the USA! But not only is food wasted, but all the resources and processes that have been invested to produce it, from water to land and developed work.
When food is thrown away, the process of managing this waste has a damaging effect on the environment: this management is responsible for 8% of global greenhouse gas emissions! This is unhealthy for our planet.
28% of the world's agricultural land is used to produce food that is never consumed. Not only prepared food is thrown away!
What is happening in Spain? Spain is the seventh country in the European Union to throw away the most food.
Every year, 7.7 million tons of food end up in the garbage. Imagine 77 football stadiums full of food! Spanish families throw away 604 million kilos of food every year, which means about 3,000 million euros lost annually, about 250 euros per household.
We help our customers NOT to waste bread
OKIN joins the fight against food waste with the world-famous App Too Good to go. It is an App that allows the establishment (restaurants, supermarkets, etc.) to sell the excess food they have left over at the end of the shift and thus combat food waste. The content of what liquidates is a surprise to users. This will depend on the surplus that is left over each day in the establishment.