02.12.2020
Okin, towards industry 4.0 with the implementation of a digital twin in its factory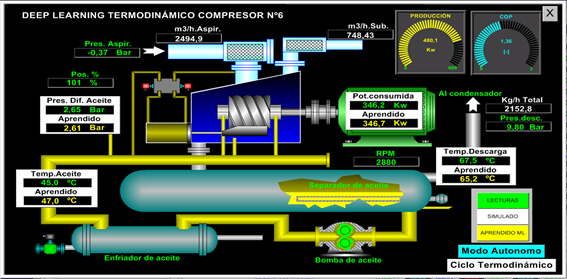 Throughout 2019, in collaboration with the Gipuzkoan company Enerlogix and within the framework of the BIND 4.0 programme, Okin has implemented an intelligent dynamic management and control system in its Zumaia factory.
This system allows the creation of dynamic models based on real data to analyse and interpret them so that strategic decisions can be made. The system learns from the history of operations and by applying Machine Learning techniques it is possible to obtain a high-precision model whose behaviour closely resembles that of the real system.
Consequently, it is possible to detect problems before they happen, plan maintenance tasks to avoid unexpected stops, build new and more efficient operating scenarios or even make future forecasts.
New advances in techniques for capturing and analysing large volumes of data have made it possible to develop new tools within the industry, as is the case with the Digital Twins. Mikel Sarasola, Industrial Director
Achieving higher levels of economic productivity through diversification, technological modernization and innovation is part of the goals of objective number 8 of the UN's Sustainable Development Goals, to which we at Okin are faithfully committed.