10.12.2021
AETC, Association of Cereal Technicians interviews Agustín Del Canto, General Manager of Okin.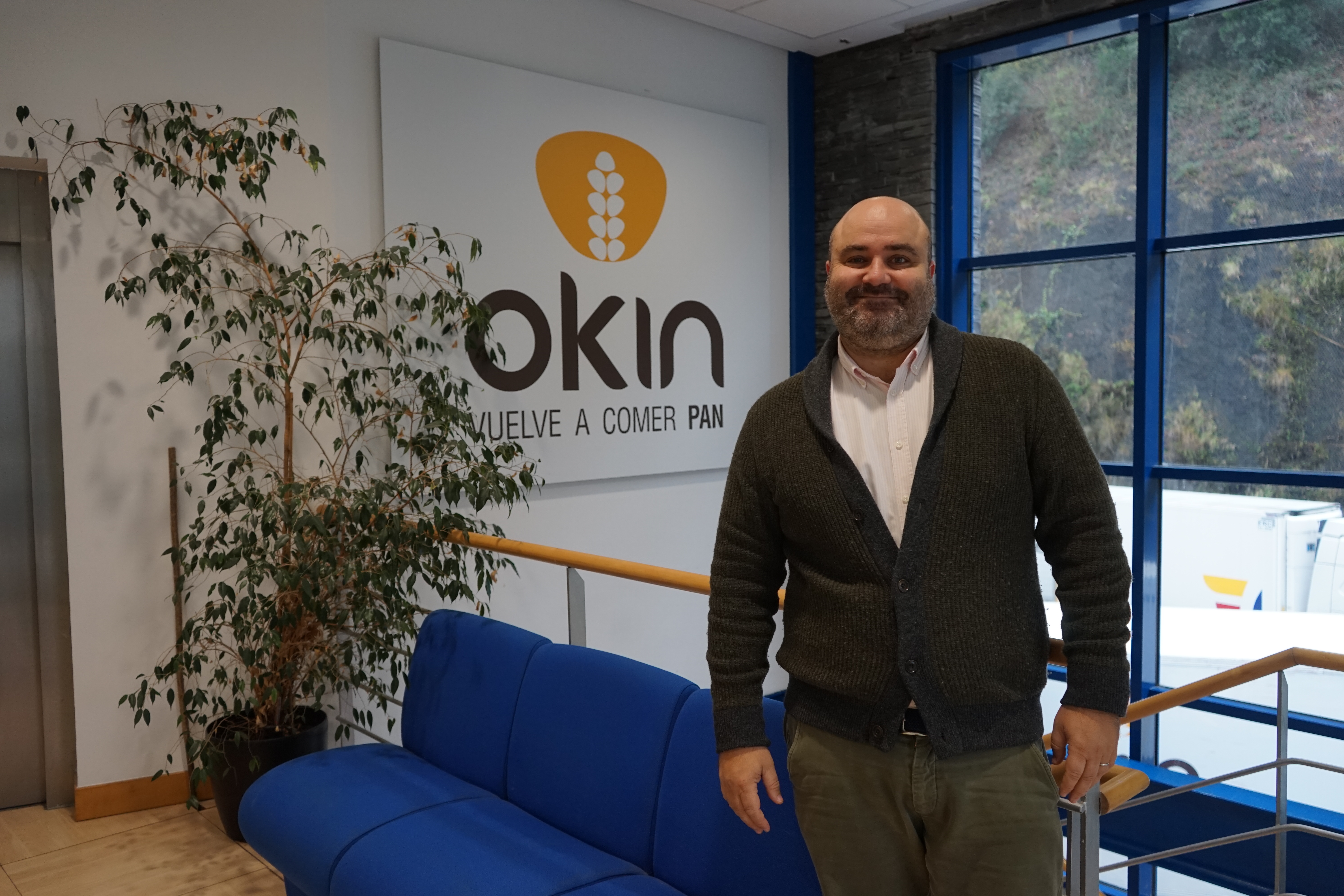 "A well understood business sustainability is based on three perfectly balanced parts: the environmental, the social and the economic-financial".
AETC: The company started 25 years ago and, since then, has managed to maintain its position as a reference in the bread sector. How has the sector evolved during this time?
Agustín Del Canto: The sector has matured during all this time. This is both good and bad because there are new products and competitors constantly entering the market. On the other hand, there is also good news because we have become more professional and we are working hard, and very well, to ennoble the bread sector, providing value and solutions to the customer and the end consumer. In the same way, we have evolved with regard to marketing, putting the consumer and his needs at the centre.
AETC: Sustainability is one of the strategic axes on which the future of the company hinges. How does the company face this challenge?
Agustín Del Canto: Over the last two years, at Okin we have stopped navel-gazing and we have discovered an environment that we can have a positive impact on. In this way, sustainability has given us a purpose and a reason to exist. We all need to be aware, consumers and buyers, businesses and governments alike, that all our decisions have an impact on the environment. In my opinion, a well understood business sustainability is based on three parts, environmental, social and financial sustainability, which have to be perfectly balanced.
AETC: In this sense, are the Sustainable Development Goals (SDGs) established by the UN integrated into your business strategy? How?
Agustín Del Canto: From our company we have tried to be very practical, because we are an SME and we do not have the means of other large companies, but we do believe that we can have a great impact on our environment. Therefore, what we have done is to use the SDGs as a tool to help us cover the needs that a company that wants to be sustainable must have. Thus, once the SDGs have been catalogued and classified, we have identified four or five that are very close to our activity and that can have a great impact. Similarly, in a second circle of influence we have three or four others and then the rest in a third circle further away from us. In addition, we have created a multidisciplinary group that works on the development, design and monitoring of an annual plan in all departments for the development of concrete and specific actions that improve according to the prism of one of the SDGs. For example, the reduction of inputs or the use of waste, the consumption of green energy, the implementation of an equality and family reconciliation plan...
AETC: Digitalisation and Industry 4.0 is one of the challenges of the future in the bread sector. What projects are you carrying out in this regard? What challenges remain to be met in the sector in terms of R&D&I?
Agustín Del Canto: Our company is quite advanced in terms of processes and facilities, especially in terms of robotics, big data, etc. This is because we have been using new technologies for several years to understand and improve our processes. However, I see this as an obvious part of 4.0. If we really want to be a digitised company, we have to start using 4.0 tools to understand the consumer in their purchasing moments, habits or needs. This is one of our unfinished business, as SMEs; using new technologies and customer data to develop products with high added value.
AETC: Regarding the XXXIII Technical Conference of the AETC, your company took part in the presentation 'Present and future of the cereal value chain in Spain'. What conclusions do you draw after having carried it out? Is the sector on the right track?
Agustín Del Canto: My conclusion, after highlighting the many concerns of the sector, is that it is essential that all links in the value chain work towards the same objectives, especially in terms of sustainability. At Okin, we believe very much in open innovation and for us it is very important to open up to agents with the same concerns and values in order to be able to work together to develop quality and sustainable bread.